Training Courses
Safety Valves Online (CPD Certified)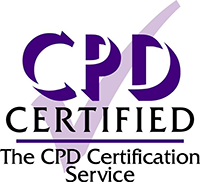 | | |
| --- | --- |
| Location: | Online |
| Duration / Programme: | Three Online Sessions: 18, 19 & 20 January 2022 - 10.00am ~ Noon |
| Price: | £580 + vat (per person) |
| BVAA Member Price: | £355 + vat (per person) |
Places Available - Book online now
Download and print the booking form
This 3-part online training course explains how safety valves function and how to size and select the correct valve for given duties and specifications.

This online course is designed for engineers who use and select safety valves and for technicians who install and service these safety devices.

Managers with responsibility for plant and equipment would find an appreciation of the subject and the issues involved useful.

Course Objectives

- Learn the main types and operating characteristics of safety valves
- Be able to select and specify the correct safety valve for a given application
- Understand the need to match actuator with valve
- Be aware of legislation covering pressure equipment and safety valves
- Receive course material

Delivered by highly experienced BVAA Principal Technical Consultant

Peter Dix CEng MIMechE

• Joined the valve industry as a development engineer in 1985 with IMI Bailey Birkett.

• Experienced in design and manufacture of gate, globe and check, quarter turn, safety relief and control valves.

• Devised PED compliant systems and worked with the PED since it's inception.

• Chairman of BSI committee PSE18 covering standards for industrial valves and actuators.

• Currently working as a technical consultant to UK valve industry.

Each session is C.2 hours with Q&A.

Sign-up for this CPD certified training series to gain a comprehensive understanding of safety valves and their functions in 3 convenient online sessions.

DISCLAIMER
The publishers endeavour to ensure the accuracy of the contents of BVAA Training materials. However, the publishers do not warrant the accuracy and completeness of the material and cannot accept responsibility for any error and subsequent claims made by any third parties.

The contents of BVAA Training materials should not be construed as professional advice and the publishers disclaim liability for any loss, howsoever caused, arising directly or indirectly from reliance on the information in the material.

COPYRIGHT
© All rights reserved. All BVAA Training materials (including without limitation text, photographs and graphics), unless clearly indicated to the contrary, may not be reproduced in any format and in any circumstances without the prior written consent of the publishers.