Training Courses
Control Valves (CPD Certified)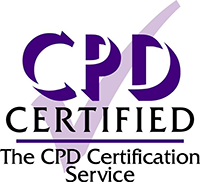 | | |
| --- | --- |
| Course Date: | Wednesday 19th April 2023 |
| Location: | Banbury |
| Duration / Programme: | 1 day duration: 9.00 am start - 5pm finish |
| Price: | £580 + vat (per person) |
| BVAA Member Price: | £355 + vat (per person) |
Places Available - Book online now
Course Brief
This course is designed as a comprehensive guide to Control Valves. Engineers, sales personnel, technicians and users attending will gain an invaluable insight into control valve construction, different types, actuator types and the range of instrumentation that can be supplied. The course covers the methods and guidance used for sizing and selecting a control valve assembly for a specific application. Installation, operation, maintenance and troubleshooting .matters are also covered.

Course Objectives
•To recognise the differences between control and other valve types.
•To gain a greater awareness of the types of control valves, actuators and instrumentation available.
•To help understand how to select the correct control valve and actuator for a specific application.
•To understand potential issues that can occur if the correct control valve is not selected.
•To review the materials used in the manufacture of control valve assemblies.
•To help understand installation and service requirements for control valves.

Who Should Attend
This course is designed for engineers and technicians, particularly those whose work involves contact with control
valves and plant systems. Some basic familiarity with valves will be assumed. Managers with responsibility for
plant and equipment would find an appreciation of the subject and the issues involved useful.

Course Presenter
David B Martin C.Eng.F.I.Mech.E - Control Valve Consultant

DISCLAIMER
The publishers endeavour to ensure the accuracy of the contents of BVAA Training materials. However, the publishers do not warrant the accuracy and completeness of the material and cannot accept responsibility for any error and subsequent claims made by any third parties.

The contents of BVAA Training materials should not be construed as professional advice and the publishers disclaim liability for any loss, howsoever caused, arising directly or indirectly from reliance on the information in the material.

COPYRIGHT
© All rights reserved. All BVAA Training materials (including without limitation text, photographs and graphics), unless clearly indicated to the contrary, may not be reproduced in any format and in any circumstances without the prior written consent of the publishers.


Further information relating to course content..