Training Courses
Introduction to Valves (CPD Certified)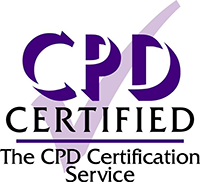 | | |
| --- | --- |
| Course Date: | Monday 3rd October 2022 |
| Location: | Banbury |
| Duration / Programme: | 1 day duration: 9.00 am start - 5pm finish |
| Price: | £580 + vat (per person) |
| BVAA Member Price: | £355 + vat (per person) |
Places Available - Book online now
Course Brief

Valves perform extraordinarily varied and vital roles in the control and containment of fluids in modern industry and society. This 1-day course is designed as an introduction to the subject of valves and valve technology, to allow delegates to gain a thorough grasp of the basic principles and important aspects of valves and their use. The course will also cover issues relating to materials, performance, safety and the environment.

Course Objectives

- Achieve a thorough grasp of the basic principles of valves, their selection, installation and use
- Gain an understanding of the construction of the many different valve types
- Understand the practice of valve operation
- Receive a full course manual as a permanent record
- The opportunity to discuss with lecturer specific valve problems or issues

Who Should Attend

This course is aimed at all individuals who have limited knowledge of valves or who wish to gain a broader perspective of their use. It is also suitable for engineers and technicians who wish to re-introduce themselves to the subject

Course Presenter

Peter Dix, with over 30 years experience in the valve industry

DISCLAIMER
The publishers endeavour to ensure the accuracy of the contents of BVAA Training materials. However, the publishers do not warrant the accuracy and completeness of the material and cannot accept responsibility for any error and subsequent claims made by any third parties.

The contents of BVAA Training materials should not be construed as professional advice and the publishers disclaim liability for any loss, howsoever caused, arising directly or indirectly from reliance on the information in the material.

COPYRIGHT
© All rights reserved. All BVAA Training materials (including without limitation text, photographs and graphics), unless clearly indicated to the contrary, may not be reproduced in any format and in any circumstances without the prior written consent of the publishers.

Further information relating to course content..