Training Courses
Valves - Advanced Level (CPD Certified)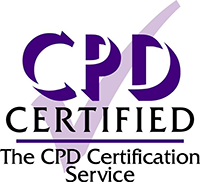 | | |
| --- | --- |
| Course Date: | Monday 17th October 2022 |
| Location: | Banbury |
| Duration / Programme: | 2 day duration Banbury (Aberdeen One Day Course) |
| Price: | £660 + vat (per person) |
| BVAA Member Price: | £440 + vat (per person) |
Places Available - Book online now
As we continually strive to improve our training programme we have developed a brand new course, Advanced Valves. This course is entirely valve focused, building on the basic knowledge from the Introduction to Valves course and is suitable for those who wish to achieve a good understanding of the main technical issues for procurement, design, materials, inspection, installation, operation and maintenance of industrial valves.

This course will follow the main topic areas detailed below:

1.Valve Basics, General Background, Terminology, Pressure Temperature Ratings, End Connections, Marking, Pressure Testing
2.Design requirements of pressure envelope, body, bonnet (cover), body bonnet bolting & gasket, gland seal, operating mechanism
3.Materials of construction for pressure envelope, trim, material manufacturing
4.Corrosion mechanisms and NACE
5.Production Testing, inspection & material certificates
6.Installation and Operation
7.Maintenance and Repair

DISCLAIMER
The publishers endeavour to ensure the accuracy of the contents of BVAA Training materials. However, the publishers do not warrant the accuracy and completeness of the material and cannot accept responsibility for any error and subsequent claims made by any third parties.

The contents of BVAA Training materials should not be construed as professional advice and the publishers disclaim liability for any loss, howsoever caused, arising directly or indirectly from reliance on the information in the material.

COPYRIGHT
© All rights reserved. All BVAA Training materials (including without limitation text, photographs and graphics), unless clearly indicated to the contrary, may not be reproduced in any format and in any circumstances without the prior written consent of the publishers.





Further information relating to course content..