Control Valves (CPD Certified)
| | |
| --- | --- |
| Training Provider: | |
| Course Date: | Wednesday 17th April 2024 |
| Location: | Banbury |
| Programme: | 1 day duration: 9.00 am start - 5pm finish |
| Price: | £640 + vat (per person) |
| BVAA Member Price: | £390 + vat (per person) |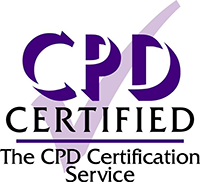 Places Available - Book Now
Please choose number of tickets required
Course Brief
This course is designed as a comprehensive guide to Control Valves. Engineers, sales personnel, technicians and users attending will gain an invaluable insight into control valve construction, different types, actuator types and the range of instrumentation that can be supplied.
The course covers the methods and guidance used for sizing and selecting a control valve assembly for a specific application. Installation, operation, maintenance and troubleshooting matters are also covered.
Course Objectives
To recognise the differences between control and other valve types.
To gain a greater awareness of the types of control valves, actuators and instrumentation available.
To help understand how to select the correct control valve and actuator for a specific application.
To understand potential issues that can occur if the correct control valve is not selected.
To review the materials used in the manufacture of control valve assemblies.
To help understand installation and service requirements for control valves.
Who Should Attend
This course is designed for engineers and technicians, particularly those whose work involves contact with control valves and plant systems. Some basic familiarity with valves will be assumed. Managers with responsibility for plant and equipment would find an appreciation of the subject and the issues involved useful.
Course Presenter
Adrian Croft has worked in the control valve industry since 1977, starting with Blakeborough Valves (Weir, then Trillium) then moving to Kent Introl where he was responsible for providing control valve applications solutions, before returning to Weir in 2004 as Control Valve Product Manager. He now works as a Specialist Valve Engineer.
Further information relating to course content..
Address:
British Valve & Actuator Association
1A Banbury Office Village
Noral Way
Banbury
OX16 2SB
United Kingdom
Telephone:
01295 221270
How to find us
Exit M40 at Junction 11, Banbury (A422/A361).
Follow Hennef way to the Tesco roundabout
At that roundabout take the 3rd exit onto Southam Road  (A423)
Enter the roundabout – take the 3rd exit onto Noral Way
Take the first left turn into Banbury Office Village
Park in visitor parking for BVAA
Please note that parking is very limited, and ensure you park in the allocated visitor spaces for the BVAA, 1A.

Adrian Croft
Control Valve Consultant and Lecturer
Adrian has worked in the control valve industry since 1977 when he started his apprenticeship at Blakeborough Valves in Brighouse, which later became part of the Weir Group, now Trillium. Whilst at Blakeborough he was involved in most aspects of control valves, from design, specification, onsite support and providing applications solutions. In 2002 he moved to Kent Introl where he was responsible for providing control valve applications solutions. Adrian moved back to Weir in 2004 as Control Valve Product Manager in a more sales orientated role which often involved giving technical presentations to customers and end users and visiting sites to investigate problem valves. He now works as a Specialist Valve Engineer.
Classroom based training
Our one-day classroom-based courses will follow a similar format:
Offices open from 8.30am onwards
The course will start at 9.00am prompt
There will be a break for lunch, usually 12.30pm - 1.00pm
Each course will finish at 5.00pm at the latest
We provide a buffet lunch and would be grateful if you could inform us if you have any dietary restrictions or preferences on booking.
Course Materials
Full notes and course materials are supplied. Delegates will also receive a BVAA Manual specific to the course they attend.
Accessibility
Our training facility is on the first floor, with no wheelchair access. On both the ground floor and first floor we have an accessible toilet.
If you have any questions, or would like to discuss your specific requirements before your visit, please contact us on 01295 221270 or email enquiry@bvaa.org.uk.
Where to stay
Premier Inn, Castle Quay, Banbury, OX16 5UN
Tel: 0330 175 9013
Website: https://www.premierinn.com/gb/en/hotels/england/oxfordshire/banbury/banbury-town-centre-castle-quay.html
Parking: Chargeable off-site parking is available at Castle Quay Shopping Centre (OX16 5UN). Parking is charged at £6.50 for over 5 hours Monday - Saturday. On Sundays & bank holidays parking is charged at £1.00 all day.
Premier Inn, Stroud Park, Ermont Way, Banbury, OX16 4AE
Tel: 0333 321 9439
Website: https://www.premierinn.com/gb/en/hotels/england/oxfordshire/banbury/banbury-m40-j11.html
Best Western, Wroxton House Hotel, Wroxton, Banbury, OX15 6QB.
Tel: 01295 73077
Website: https://wroxtonhousehotel.com/
Parking is limited, so if you are staying at a local hotel with your colleagues, it may be worth considering a taxi to our offices.
Need a taxi?
Royal Cars Banbury
Tel: 01295 255555
Website: https://www.royalcarsbanbury.co.uk/
Castle Cars Ltd
Tel: 01295 270011
Website: https://www.castlecarsbanbury.co.uk/
Online Courses
When participating in an online course, you should ensure that you have the hardware and software required in place. You must have an Internet-connected computer with:
Audio capability - You will need to hear our trainer and be heard.
Microsoft Teams - All online courses are delivered via Microsoft Teams.
Disclaimer
The publishers endeavour to ensure the accuracy of the contents of BVAA Training materials. However, the publishers do not warrant the accuracy and completeness of the material and cannot accept responsibility for any error and subsequent claims made by any third parties.
The contents of BVAA Training materials should not be construed as professional advice and the publishers disclaim liability for any loss, howsoever caused, arising directly or indirectly from reliance on the information in the material.
Copyright
© All rights reserved. All BVAA Training materials (including without limitation text, photographs and graphics), unless clearly indicated to the contrary, may not be reproduced in any format and in any circumstances without the prior written consent of the publishers.